Avon Longitudinal Study of Parents and Children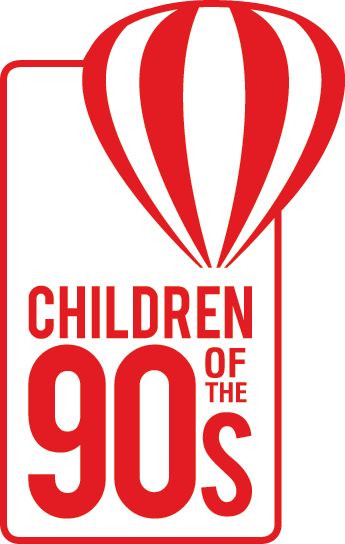 The original aim of ALSPAC was to determine which biological, environmental, social, psychological and psychosocial factors are associated with the survival and optimal health and development of the fetus, infant and child, and the ways in which causal relationships might vary with the genetic composition of mother and/or child.
To identify the complex ways in which environmental features may be associated with the optimal development, health and well-being of the child, will involve a study of the ways in which genes and the environment interact. A child's ability to meet environmental and social challenges is influenced by genetic variation, but the interactions are complex. Genetic susceptibility or resistance to common disorders is likely to be bestowed by one or more genetic polymorphisms, the impact of which will change as various environmental and developmental stresses on the child change. ALSPAC was specifically designed to analyse this interplay between genes and environment with respect to important relatively common health outcomes.
Overview
Acronym

ALSPAC

Website

Investigators

Contacts
General Design
Study design

Cohort

Start - End Year

1990 -

General Information on Follow Up (profile, frequency)

During the index pregnancy, most women were sent 3 questionnaires. Since then, over a period of some 25 years, women have been sent 22 additional questionnaires that refer to their own health and well-being. Since 2008, women have attended four focus clinical ssessments

Assessments of the children have been administered frequently, with 64 data collection time points between birth and 24 years of age. These include 34 child-completed questionnaires, 20 focus clinical assessments and 23 questionnaires about the child completed by the mother or other main caregiver.

Partners have been sent 17 questionnaires and have attended 1 focus clinic assessment.

Siblings and grandparents have been recruited.

Recruitment Target

Number of Participants

42,710

Number of Participants with Biological Samples

22,000 (No Limit)

Supplementary information about number of participants

ALSPAC recruited 14,541 pregnant women resident in Avon, UK with expected dates of delivery 1st April 1991 to 31st December 1992. 14,541 is the initial number of pregnancies for which the mother enrolled in the ALSPAC study and had either returned at least one questionnaire or attended a "Children in Focus" clinic by 19/07/99. Of these initial pregnancies, there was a total of 14,676 fetuses, resulting in 14,062 live births and 13,988 children who were alive at 1 year of age.

When the oldest children were approximately 7 years of age, an attempt was made to bolster the initial sample with eligible cases who had failed to join the study originally. As a result, when considering variables collected from the age of seven onwards (and potentially abstracted from obstetric notes) there are data available for more than the 14,541 pregnancies mentioned above.

The number of new pregnancies not in the initial sample (known as Phase I enrolment) that are currently represented on the built files and reflecting enrolment status at the age of 18 is 706 (452 and 254 recruited during Phases II and III respectively), resulting in an additional 713 children being enrolled. The phases of enrolment are described in more detail in the cohort profile paper which should be used for referencing purposes: <http://ije.oxfordjournals.org/content/early/2012/04/14/ije.dys064.full.pdf+html>.

The total sample size for analyses using any data collected after the age of seven is therefore 15,247 pregnancies, resulting in 15,458 fetuses. Of this total sample of 15,458 fetuses, 14,775 were live births and 14,701 were alive at 1 year of age.

A 10% sample of the ALSPAC cohort, known as the Children in Focus (CiF) group, attended clinics at the University of Bristol at various time intervals between 4 to 61 months of age. The CiF group were chosen at random from the last 6 months of ALSPAC births (1432 families attended at least one clinic). Excluded were those mothers who had moved out of the area or were lost to follow-up, and those partaking in another study of infant development in Avon.
Access
Availability of data and biosamples
| | |
| --- | --- |
| Possible Access to Data | |
| Possible Access to Biosamples | |
| Other | |
Marker Paper
Boyd A., Golding J., Macleod J., Lawlor D.A., Fraser A., Henderson J., Molloy L., Ness A., Ring S., Davey Smith G. Cohort Profile: The 'Children of the 90s'—the index offspring of the Avon Longitudinal Study of Parents and Children. International Journal of Epidemiology 2012;1-17
PUBMED 22507743
Participating Studies
| Acronym | Name | Study design | Countries |
| --- | --- | --- | --- |
Harmonization Initiatives Included
Datasets
| Name | Data Collection Events | Variables |
| --- | --- | --- |
Areas of Information Collected
Socio-demographic and economic characteristics

Death

Lifestyle and behaviours

Physical measures and assessments

Birth, pregnancy and reproductive health history

Laboratory measures

Perception of health, quality of life, development and functional limitations

Cognition, personality and psychological measures and assessments

Diseases

Life events, life plans, beliefs and values

Symptoms and signs

Preschool, school and work life

Medication and supplements

Social environment and relationships

Non-pharmacological interventions

Physical environment

Health and community care services utilization

Administrative information
Variables Content Summary
Areas of Information Collected
No Areas of Information Collected
Areas of Information Collected per per Population and Data Collection Event
No Areas of Information Collected
Networks
| Acronym | Name | Harmonization Initiatives | Individual Studies |
| --- | --- | --- | --- |
Last Update:

2020-02-05T11:07:19.595