Engage-COVID-19: A mixed Methods Study of Biomedical, Behavioural, and Psychosocial Aspects of the COVID-19 Pandemic Among Gay, Bisexual, and Other Men Who Have Sex With Men in Canada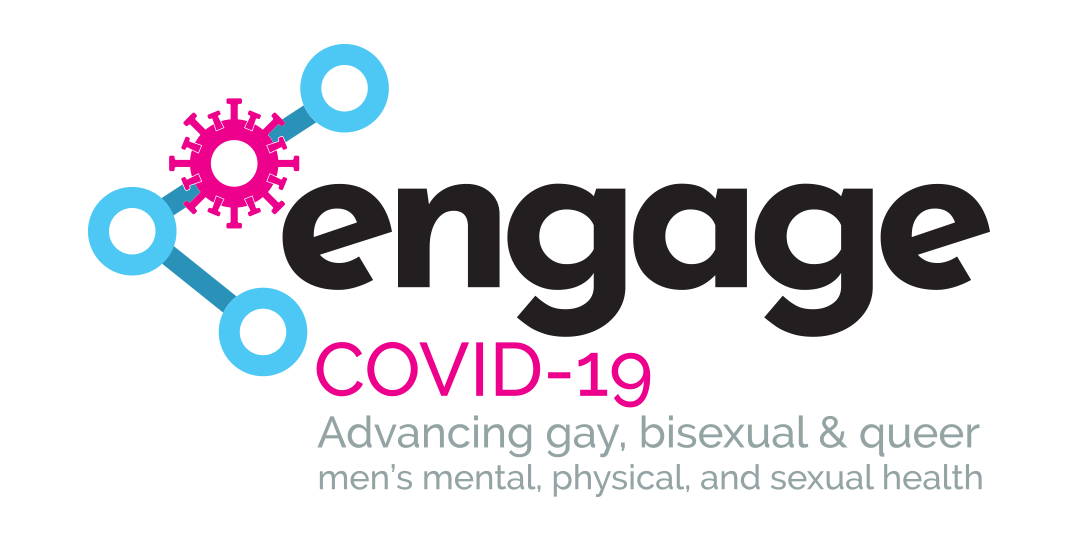 The objective of this study is to document SARS-COV-2 infection and immunity and related determinants, as well as to examine how measures to stop or slow the spread of SARS-CoV-2 (e.g., physical distancing, personal hygiene, quarantine, travel restrictions) are received, understood, and being taken up by gay and bisexual men (GBM). The aims are: 1. Biomedical: * Ascertain occurrence of COVID-19 by documenting SARS-CoV-2 immunity within both HIV-positive and -negative participants across three jurisdictional sites. * Identify risk factors for COVID-19 acquisition, including sociodemographic and socioeconomic characteristics (e.g., site of recruitment, ethno-cultural identity, type of employment, financial strain), behaviours (e.g., adherence to physical distancing, sexual relations), and potential exposure to COVID-19 (e.g., national or international travel, close contact with a confirmed COVID-19 case). * Characterize the clinical syndrome and related severity of both diagnosed cases and those having demonstrable immunity, while considering HIV status and clinical factors (e.g., comorbidities including level of HIV-related immune deficiency, hypertension, diabetes). 2. Behavioural & psychosocial: * Assess the understanding of COVID-19 mitigation strategies (e.g., physical distancing, quarantine, hygiene, travel restrictions) among GBM, sources of COVID-19 information, if and how these mitigation strategies were applied by GBM, and barriers to practicing these prevention behaviours. * Explore the direct and indirect impacts of the pandemic on GBM, including how COVID-19 is impacting mental health outcomes, experiences of loneliness, sexual behaviours, substance use patterns, and access to essential healthcare and services (e.g., potential disrupted access to HIV/STI testing, treatment, and prevention (e.g., PrEP), mental health services, harm reduction services). * Provide an integrated approach to knowledge translation (KT), including adapting behavioural HIV prevention interventions based on our findings to reduce COVID-19 transmission behaviours.
Overview
Acronym

Engage-COVID-19

Investigators

Contacts
General Design
Study design

Cohort

Start - End Year

2020 - 2021

General Information on Follow Up (profile, frequency)

The first wave of data collection was completed in April 2021 and the second wave of data collection is on-going (anticipated completion in October 2021).

Recruitment Target

Number of Participants

1,842

Number of Participants with Biological Samples

1,842
Population
Engage-COVID-19 population
The population is composed of gay, bisexual, and other men who have sex with men (GBM) who are enrolled in the Engage Cohort Study and are older than 16 years.
Selection Criteria
Gender

Men only

Minimum age

17

Countries

Territory

Vancouver, Toronto, and Montreal

Other Criteria

self-identify as a Gay and Bisexual Men (GBM), including transgender GBM, reported having sex with another man within the past 6 months, and able to read English or French.
Sources of Recruitment
Participants from Existing Studies
Sample Size
Number of Participants

1,842

Number of Participants with Biological Samples

1,842

Supplementary Information about Population

Vancouver: 565 participants
Toronto: 388 participants
Montreal: 889 participants
Data Collection Events
| # | Name | Description | Start | End |
| --- | --- | --- | --- | --- |
| 0 | Engage-COVID-19 - Wave 1 | Information was collected from a survey on-site or online about experiences and risk ... | 2020 (September) | 2021 (April) |
| 1 | Engage-COVID-19 - Wave 2 | Information was collected from a survey on-site or online about experiences and ... | 2021 (April) | 2021 (October) |
Participating Studies
| Acronym | Name | Study design | Countries |
| --- | --- | --- | --- |
Harmonization Initiatives Included
Networks
| Acronym | Name | Harmonization Initiatives | Individual Studies |
| --- | --- | --- | --- |
Datasets
| Name | Data Collection Events | Variables |
| --- | --- | --- |
Last Update:

2022-02-23 21:31