Héma-Québec Seroprevalence Study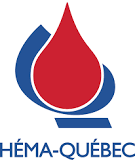 The objectives of the study are to : 1. Estimate the proportion of population that was infected by the SARS-CoV-2 virus in the province of Quebec, particularly in the greater Montreal area, during the first wave of COVID-19; 2. Monitor the evolution of this proportion until the end of the pandemic and; 3. Estimate the proportion of people infected with SARS-CoV-2 who remained asymptomatic during the first wave of the disease.
Overview
Acronym

HQ

Investigators

Contacts
General Design
Study design

Cohort

Start - End Year

2020 -

General Information on Follow Up (profile, frequency)

In order to continue monitoring the evolution of COVID-19 in Quebec, the study may be repeated at regular intervals until the end of the pandemic. The first follow-up will begin in January 2021 and will continue over a 7-week period in the context of the second wave of the pandemic.

Recruitment Target

Number of Participants

7,691

Number of Participants with Biological Samples

7,691
Access
Availability of data and biosamples
| | |
| --- | --- |
| Possible Access to Data | |
| Possible Access to Biosamples | |
| Other | |
Population
HQ population
The population is composed of individuals aged 18 to 81 who donated blood between May 25 and July 9 2020 in 14 of Quebec's 18 health regions.
Selection Criteria
Minimum age

18

Maximum age

81

Countries

Territory

Quebec

Health Status

Being eligible for regular blood donation (good health)

Other Criteria

Exclusion: symptoms of COVID-19 in the last 14 days prior to their donation
Sources of Recruitment
Specific Population

Other specific population : Blood donors

Supplementary Information

The participants of this seroprevalence study were regular blood donors who completed their donation between May 25 and July 9 2020.
Sample Size
Number of Participants

7,691

Number of Participants with Biological Samples

7,691
Participating Studies
| Acronym | Name | Study design | Countries |
| --- | --- | --- | --- |
Harmonization Initiatives Included
Datasets
| Name | Data Collection Events | Variables |
| --- | --- | --- |
Areas of Information Collected
Socio-demographic and economic characteristics

Death

Lifestyle and behaviours

Physical measures and assessments

Birth, pregnancy and reproductive health history

Laboratory measures

Perception of health, quality of life, development and functional limitations

Cognition, personality and psychological measures and assessments

Diseases

Life events, life plans, beliefs and values

Symptoms and signs

Preschool, school and work life

Medication and supplements

Social environment and relationships

Non-pharmacological interventions

Physical environment

Health and community care services utilization

Administrative information
Variables Content Summary
Areas of Information Collected
No Areas of Information Collected
Areas of Information Collected per per Population and Data Collection Event
No Areas of Information Collected
Networks
| Acronym | Name | Harmonization Initiatives | Individual Studies |
| --- | --- | --- | --- |
Last Update:

2023-05-03T11:17:21.723