International Mobility In Aging Study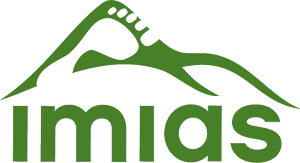 The objectives of this study are: - to measure the magnitude of the sex/gender gap in mobility and to increase understanding of sex/gender differences in life-course exposures related to mobility; - to assess the mediating roles of chronic conditions and age-related stress and inflammatory responses between lifecourse exposures and mobility disability, considering sex/gender specificities; - to assess the impact of potentially modifiable factors related to the social and economic environment (ie, family, neighbourhood, country) and including those with possible gender specific effects, on maintaining and restoring mobility in old age.
Overview
Acronym

IMIAS

Website

Investigators

Contacts
General Design
Study design

Cohort

Start Year

2011

End Year

2016

General Information on Follow Up (profile, frequency)

Cohort members underwent home follow-up visits every two years. In total, participants were interviewed three times, over a span of 5 years.

Recruitment Target

Number of Participants

1,995

Number of Participants with Biological Samples

1,728

Supplementary information about number of participants

The sample was stratified by sex with an aim to recruit 200 men and 200 women at each site. The total attained sample size of the study at the five research sites was 1995.
Access
Availability of data and biosamples
| | |
| --- | --- |
| Possible Access to Data | |
| Possible Access to Biosamples | |
| Other | |
Marker Paper
Sousa AC, Guerra RO, Thanh Tu M, Phillips SP, Guralnik JM, Zunzunegui MV. Lifecourse adversity and physical performance across countries among men and women aged 65-74. PloS One, 2014; 9(8): e102299.
PUBMED 25101981
Supplementary Information
Other publication:
Pirkle CM, de Albuquerque Sousa AC, Alvarado B, Zunzunegui MV; IMIAS Research Group. Early maternal age at first birth is associated with chronic diseases and poor physical performance in older age: cross-sectional analysis from the International Mobility in Aging Study. BMC Public Health, 2014; 14: 293. PMID: 24684705
Population
IMIAS population
The IMIAS cohort consists of men and women between 65 and 74 years of age residing in four countries (Albania, Brazil, Canada, Columbia).
Selection Criteria
Minimum age

65

Maximum age

74

Countries

Albania
Brazil
Canada
Colombia

Territory

St-Hyacinthe,Quebec; Kingston, Ontario; Tirana, Albania; Natal, Brazil et Manizales, Colombia

Other Criteria

Exclusion criteria: Participants with scores lower than 4 (severe cognitive impairment) in the orientation scale of the Leganes Cognitive Test
Sources of Recruitment
General Population

Supplementary Information

The sample was stratified by sex with an aim to recruit 200 men and 200 women at each site. Participants were recruited through neighborhood primary care center registers at Tirana, Manizales and Natal. At these sites, a random sample of elderly people registered at the health centers was drawn and participants were approached directly by our interviewers to invite them to participate in the study. In Kingston and Saint-Hyacinthe, participants received a letter from their primary care doctors inviting them to contact our field coordinator to make an appointment for the home visits. In choosing the study neighborhoods, the extremes of the socioeconomic spectrum (the wealthy and the very poor areas) were purposefully avoided.
Sample Size
Number of Participants

1,995

Number of Participants with Biological Samples

1,728
Data Collection Events
| # | Name | Description | Start | End |
| --- | --- | --- | --- | --- |
| 1 | IMIAS - Wave 1 (Baseline) | The questionnaire included sections on demographic and socioeconomic variables, ... | 2011 | 2012 |
| 2 | IMIAS - Wave 2 | The questionnaire included sections on demographic and socioeconomic variables, ... | 2014 | 2014 |
| 2 | IMIAS - Wave 3 | The questionnaire included sections on demographic and socioeconomic variables, ... | 2016 | 2016 |
Individual Studies Included
| Acronym | Name | Study design | Participants | Countries |
| --- | --- | --- | --- | --- |
Harmonization Projects Included
Datasets
| Name | Type | Data Collection Events | Variables |
| --- | --- | --- | --- |
Last Update:

2021-05-05 21:23