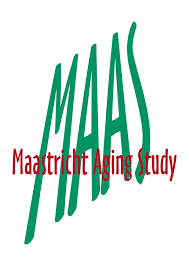 A major objective of this study is to find determinants of cognitive deterioration with age, and to estimate their relative impact. The aim of MAAS is to relate various factors (biological, medical, psychological and social) in an integrative study of cognitive aging.
Overview
Acronym

MAAS

Website

Investigators

Contacts
General Design
Study design

Cohort

Start Year

1992

End Year

2020

General Information on Follow Up (profile, frequency)

The frequency of follow-up depends on actual age, i.e. three, six, nine, twelve and 25 years for subjects aged 50 years and older, and six, nine, twelve and 25-years for younger subjects. The third follow-up (9 years) consists of a full questionnaire survey. The total duration of the follow-up program is 25 years, closing with a full questionnaire survey and the final cognitive assessment in the laboratory.

Recruitment Target

Number of Participants

1,823

Number of Participants with Biological Samples

954
Access
Availability of data and biosamples
| | |
| --- | --- |
| Possible Access to Data | |
| Possible Access to Biosamples | |
| Other | |
Marker Paper
Jolles, J., van Boxtel, M. P. J., Ponds, R. W. H. M., Metsemakers, J. F. M., & Houx, P. J. (1998). De Maastricht Aging Study (MAAS): Het longitudinaal perspectief van cognitieve veroudering. Tijdschrift voor Gerontologie en Geriatrie 29(3): 120-129
PUBMED 9675779
Supplementary Information
Four panel studies (A1-A2-A3-A4) were executed between 1993 and 1995, sharing the same methodology with respect to sample frame, subject inclusion and stratification criteria, and basic measurement protocol. Each A-study includes an independent population sample and a set of specific variables in addition to the set of variables that is constant for all A-studies. Following this cross-sectional phase, panels were assessed in the longitudinal phase of the study.
Individual Studies Included
| Acronym | Name | Study design | Participants | Countries |
| --- | --- | --- | --- | --- |
Harmonization Projects Included
Datasets
| Name | Type | Data Collection Events | Variables |
| --- | --- | --- | --- |
Last Update:

2020-02-05 16:07