Screening Across the Lifespan Twin Study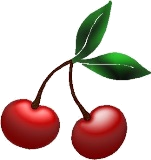 The SALT study was initiated in 1998, with the purpose of screening all twins in Sweden born before 1958 for most common complex diseases, regardless of the status of their twin partner. The extensive interview included questions about illnesses and health, medication use, occupation, education, and lifestyle factors.
Overview
Acronym

SALT

Website

Investigators

Contacts
General Design
Study design

Cohort

Start - End Year

1998 - 2010

Recruitment Target

Number of Participants

44,919

Number of Participants with Biological Samples

18,061

Supplementary Information

Magnusson PK, Almqvist C, Rahman I, et al. The Swedish Twin Registry: Establishment of a Biobank and Other Recent Developments. Twin Res Hum Genet 2012; 16: 317-29. Pubmed ID 23137839.
Access
Availability of data and biosamples
| | |
| --- | --- |
| Possible Access to Data | |
| Possible Access to Biosamples | |
| Other | |
Marker Paper
Lichtenstein P, Sullivan PF, Cnattingius S, et al. The Swedish Twin Registry in the third millennium: an update. Twin Res Hum Genet 2006; 9: 875-82.
PUBMED 17254424
Supplementary Information
The Swedish Twin Registry (STR) includes more than 190,000 twins - in principle all twins born in Sweden since 1886. The STR is made of three cohorts, each of which differs in method of ascertainment and extent of data collected: old cohort (born between 1886-1925), middle cohort (born between 1926-1958), and young cohort (born between 1959-1990). Same-sex twins from the old cohort were sent questionnaires in 1961, 1963, 1967, and 1970, and those from the middle cohort were sent a questionnaire in 1973.
SALT is a sub-study of the STR and it is a complete screening of all twins from this registry, regardless of gender composition or vital status of the pair and stems from the old and middle cohorts. In addition to the SALT interview, there was the TwinGene (2004-2008), SALTY (2009-2010) which included questionnaires and biosamples, and HARMONY (1998-2003) which included cognitive functioning screenings for those 65 and above, which have been conducted.
Population
SALT population
The population consisted of twin pairs born in 1958 or earlier regardless of gender composition or vital status of the pair, selected from the Swedish Twin Registry and asked to participate to the study.
Selection Criteria
Minimum age

40

Twins

Countries
Sources of Recruitment
Specific Population

Other specific population : Swedish Twin Registry
Sample Size
Number of Participants

44,919

Number of Participants with Biological Samples

18,061

Supplementary Information about Population

HARMONY: 14 164

TwinGene: 12 614 participants

SALTY: 11 372 participants
Data Collection Events
#
Name
Data sources
Data sources - Biosamples
Start
End
0
SALT - CATI interview

Questionnaires
Cognitive measures
Administrative databases

1998
2002
1
SALT - HARMONY

Questionnaires
Cognitive measures
Physical measures
Biosamples
Other : Medical records

1998
2003
2
SALT - TwinGene

Questionnaires
Physical measures
Biosamples

2004
2008
3
SALT - SALTY

Questionnaires
Cognitive measures
Biosamples

2009
2010
Participating Studies
| Acronym | Name | Study design | Countries |
| --- | --- | --- | --- |
Harmonization Initiatives Included
Datasets
| Name | Data Collection Events | Variables |
| --- | --- | --- |
Areas of Information Collected
Socio-demographic and economic characteristics

Death

Lifestyle and behaviours

Physical measures and assessments

Birth, pregnancy and reproductive health history

Laboratory measures

Perception of health, quality of life, development and functional limitations

Cognition, personality and psychological measures and assessments

Diseases

Life events, life plans, beliefs and values

Symptoms and signs

Preschool, school and work life

Medication and supplements

Social environment and relationships

Non-pharmacological interventions

Physical environment

Health and community care services utilization

Administrative information
Variables Content Summary
Areas of Information Collected
No Areas of Information Collected
Areas of Information Collected per per Population and Data Collection Event
No Areas of Information Collected
Networks
| Acronym | Name | Harmonization Initiatives | Individual Studies |
| --- | --- | --- | --- |
Last Update:

2020-04-20T12:23:44.790