Swedish National Study and Care in Blekinge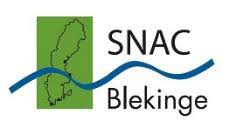 SNAC-B is a longitudinal study on the influence of life-time environmental and biological factors on medical, psychological, and social health in late adulthood. It aims to increase the understanding of the aging process and to identify possible preventive strategies to improve the health and the care of older adults.
Overview
Acronym

SNAC-B

Website

Investigators

Contacts
General Design
Study design

Cohort

Start - End Year

2001 -

General Information on Follow Up (profile, frequency)

All participants of the Population Study are followed-up each time they reach the age of an older cohort at base time, i.e. at the age of 66, 72, 78, 81, 84, 87, 90, 93, 96 and 99+ years. Participants in the Care System Study are followed up each time the decision for assistance is re-evaluated. This should be done at least once a year.

Recruitment Target

Number of Participants

1,817 (No Limit)

Number of Participants with Biological Samples

1,800

Supplementary Information

For the Population Study, a panel of elders is taken from 10 different age cohorts, beginning at the age of 60 up to 96 years with a 6-year interval between the younger cohorts (up to 78 years) and a 3-year intervals thereafter. New cohorts of 60- and 81-year olds joined the study in 2007-2010, and 2014-2016, respectively. The Care System Study is a systematic, longitudinal, individually-based collection of data of all persons 65+ years living in the area with their registration connected to assistance decisions.
Access
Availability of data and biosamples
| | |
| --- | --- |
| Possible Access to Data | |
| Possible Access to Biosamples | |
| Other | |
Marker Paper
Lagergren M, Fratiglioni L, Hallberg IR et al., A longitudinal study integrating population, care and social services data. The Swedish National study on Aging and Care (SNAC). Aging Clin Exp Res. 2004 Apr;16(2):158-68.
PUBMED 15195992
Participating Studies
| Acronym | Name | Study design | Countries |
| --- | --- | --- | --- |
Harmonization Initiatives Included
Datasets
| Name | Data Collection Events | Variables |
| --- | --- | --- |
Areas of Information Collected
Socio-demographic and economic characteristics

Death

Lifestyle and behaviours

Physical measures and assessments

Birth, pregnancy and reproductive health history

Laboratory measures

Perception of health, quality of life, development and functional limitations

Cognition, personality and psychological measures and assessments

Diseases

Life events, life plans, beliefs and values

Symptoms and signs

Preschool, school and work life

Medication and supplements

Social environment and relationships

Non-pharmacological interventions

Physical environment

Health and community care services utilization

Administrative information
Variables Content Summary
Areas of Information Collected
No Areas of Information Collected
Areas of Information Collected per per Population and Data Collection Event
No Areas of Information Collected
Networks
| Acronym | Name | Harmonization Initiatives | Individual Studies |
| --- | --- | --- | --- |
Last Update:

2020-06-30T16:46:33.690